Dental Implants
Whether you have one or many missing teeth or non-restorable teeth due to deep decay or severe periodontal disease, dental implant therapy can be an effective treatment option. Implant assisted restorations can range from fixed (crown and bridge) to removable (dentures). In order to know which type of prostheses works best for your situation, prospective patients must go through an extensive diagnosis and treatment planning session in our practice before implants are surgically placed into their jaws. Properly positioned dental implants lead to long term successful restorations.
---
1. All Ceramic Implant Bridge
---
2. All Ceramic Implant Crown
Treatment 2A
Treatment 2B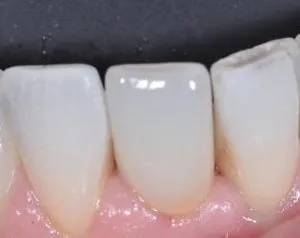 ---
3. Post Cancer Jaw Reconstruction with fixed implant denture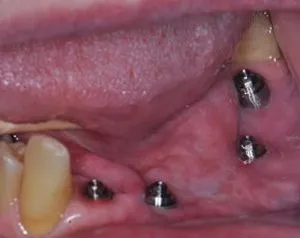 ---
4. Partial Denture with Implant attachments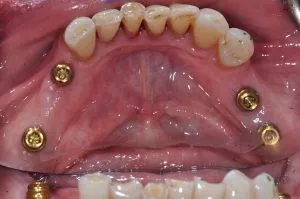 ---
5. Full Denture with Implant attachments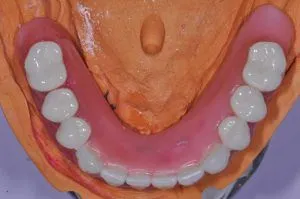 ---
For more information about our implant dentistry services,
call Northern Westchester Prosthodontics in Katonah, NY at (914) 232-8190 !